1925 - 1930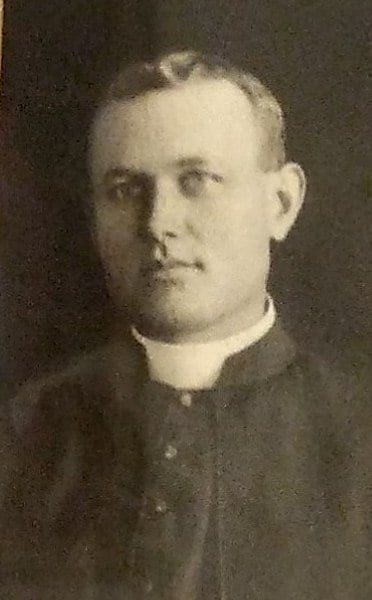 September 8, 1925
Fr. Francis J. Morrissey, D.D. was the second pastor of OLPH. Previous to his assignment, Fr. Morrissey had been a professor and vice-rector at St. Augustine's Seminary; he was among the very first faculty of the seminary when it was established in 1913. As pastor, he changed the name of the parish to Our Lady of Perpetual Help, and began the search for a permanent site for the church and an architect to design it. The Archdiocese purchased property from the Gibson family at the northwest corner of St. Clair Avenue East and Clifton Road; the deed was dated March 1, 1926.
June 30, 1929
The Archdiocese and the contractor, Witchall and Son, signed the agreement to build the church. The typed estimate gave the cost as $152,000, but this was subsequently changed in ink to $154,952. J. Gibb Morton, a well-known Toronto church architect, was engaged to design the church. He chose the Neo-Romanesque style with a Byzantine flavour. Credit Valley variegated course stone with a rock face was used for the exterior walls, and dressed stone for the trim. Morton made provision for bells to be installed later in the 130-foot campanile. Bells have yet to be installed.
August 15, 1929
At 3:30 p.m., on the Feast of the Assumption, Archbishop Neil McNeil officiated at the laying of the cornerstone. A short dedication service at the place where the altar would be located preceded the cornerstone ceremony. Fr. C.S. Belisle, C.S.B. delivered the address.
March 18, 1930
Fr. Morrissey resigned from the parish and the Archdiocese. He transferred to the Diocese of Raleigh, North Carolina where he served as a chaplain at Duke and North Carolina universities.
Photo courtesy of St. Augustine's Seminary